What to Do after You're Hurt at Work in Ohio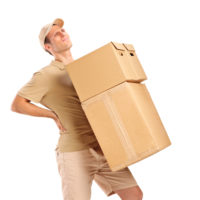 Getting hurt on the job can be scary. You're probably in pain and concerned about the medical expenses you'll incur to treat your injuries. If your injuries are serious enough that you can't work, you're also worried about how you'll afford those expenses when you can't earn a paycheck. There are ways for you to get the money you need after an accident, both through the Ohio Workers' Compensation system, and potentially through a third-party lawsuit. Read on to learn more about what to do after you're hurt on the job.
Report the injury right away.
Once you're injured on the job, make sure to tell your supervisor or manager about your injury as soon as you can. There are important deadlines involved in workers' compensation claims, and the sooner your injury is reported to your employer, the stronger your claim will be. If the accident happened in a public area, speak with anyone who may have witnessed the accident and can support your account of events.
Seek medical treatment.
Make sure you see a doctor immediately after you're hurt, so you can understand the full extent of your injuries and begin taking steps to recover. You may choose any doctor who has been approved by the Ohio Bureau of Workers' Compensation (BWC) to treat you. A list of BWC-approved physicians can be found online here. Be sure to follow the doctor's orders regarding your recovery. Be sure to notify the doctor that you're seeking treatment for a workplace injury. The doctor will bill the BWC directly for all your care.
File a workers' compensation claim or make sure that one is filed on your behalf.
In order to receive workers' compensation benefits, you will need to fill out a First Report of Injury, Occupational Disease, or Death (FROI) form and submit it to the BWC. You can get a copy of this form from your employer, but your employer may complete and submit it on your behalf. The doctor you see may also complete and submit this form for you. However, the responsibility to ensure that this form is submitted ultimately falls to you. The BWC will approve or deny your claim within 28 days of you submitting the form.
Speak with a lawyer.
Obtaining the workers' compensation benefits you need isn't always easy. There are numerous forms to complete and critical deadlines to meet. If your initial application is denied, the appeals process can be challenging and will mean an even longer wait until you're compensated for your claim. An attorney can help you file a successful claim on your first try. Under Ohio's workers' compensation system, by accepting workers' compensation benefits, you're giving up the right to sue your employer based on your workplace injuries. However, if a third party such as a manufacturer of defective equipment or independent contractor causes your injuries, you may have a right to sue them for any additional expenses that workers' compensation didn't cover. A lawyer can help you make these determinations.
For assistance with filing a workers' compensation claim or appealing a denial of workers' compensation benefits, contact the seasoned and effective Columbus workers' compensation injury lawyers at Miller Law Practice, LLC for a consultation, at 614-591-6822.