Workers' Compensation Claims for Toxic Exposure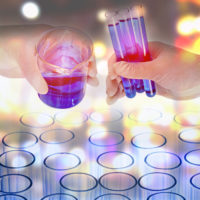 Workplace injuries don't always come in the form of broken bones, sprains, or strains. There are many other physical conditions that a worker can develop on the job, ones which aren't immediately obvious and may develop over time. Workers, whether in construction, engineering, or even ones working in offices, can develop serious illnesses from exposure to toxic substances and hazardous materials. Read on to learn about toxic exposure on the job, and consult with a seasoned Ohio workers' compensation lawyer if you believe you may have a toxic exposure claim against your employer.
Detailed regulations in place intended to shield workers from exposure
Since toxic exposure can cause serious injuries, chronic illness, or even death, the Occupational Safety and Health Administration (OSHA) has created detailed regulations governing how employers should control the use of toxic substances at the workplace. Whenever possible, dangerous chemicals should be substituted out for less harmful alternatives. If work must be done with harmful chemicals, those substances should remain enclosed and sequestered as much as possible. Where chemicals are exposed to the air, these workspaces should be well-ventilated. Workers should be frequently rotated off tasks that involve heavy chemical exposure.
Toxic exposure can happen to any employee
Those with jobs that require work with chemicals and hazardous materials aren't the only ones who stand at risk for chemical exposure. Even workers with office jobs can be unwittingly exposed to dangerous fumes and toxins. Workers have filed claims for exposure based on dangerous building materials used in office spaces, as well as fumes from paints or industrial cleaning materials. Where buildings are not properly dried or ventilated after flooding damage, dangerous forms of mold can develop which can cause serious respiratory problems.
Watch out for symptoms of exposure to dangerous substances
While toxic exposure can bring on a wide array of symptoms, common signs of chemical exposure include:
Burning eyes or lungs

Nausea

Difficulty breathing

Rashes or other skin irritations, especially after contact with a substance

Dizziness

Irregular heartbeat
Legal representation can make it easier to obtain benefits
Toxic exposure claims aren't always easy to prove. Some employers may try to argue that your exposure occurred not on the job, but at home, or that the substance you were working with is perfectly safe and your illness stems from a separate cause. For this reason, many claimants find it invaluable to hire an attorney to help them with their toxic exposure claims.
If you've been hurt on the job in Ohio, get help receiving the benefits you deserve for your injuries by contacting the knowledgeable and experienced Columbus workers' compensation injury lawyers at Miller Law Practice, LLC for a consultation, at 614-591-6822.